Dr. Nair was induced by the diversity of fishery resources in the tropical belt of peninsular India, having extensive coastal waters, in the beginning of his research in seventies. Dr. Nair was in the University of Kerala in various capacities in the teaching as well as research field. He had his doctoral degree in Aquatic Biology and fisheries in 1984. During his tenure as a research fellow, he was involved in various programmes of research in the field of Marine Biology and Fisheries, increased his awareness of the immense potentialities of fishery resources in the form of protein rich fishery products which is going to be one of the major items of protein in the future.

The urge to exploit the fishery resources at the optimum level, Dr. Nair envisaged a programme for capture fishery which finally has materialized as Aravind Exports, dealing with the exports of marine as well as fresh water fishery. The major aim of the birth of Aravind Exports is to fulfill and maintain standards in quality. It is happy to announce that the firm was always maintaining good quality of its products.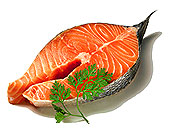 The need for food has increased tremendously mainly due to increase in population and the desire for high protein food. As it was difficult to cope with the demand by food production from land, finally people were resorting to seafood. In the present scenario, the production has reduced to a level in various countries leading to over exploitation of fishery resources so that steps are taken to maintain an optimum level of exploitation. Unless and otherwise it is a controlled utilization, it will definitely result in a global imbalance in ecology. Now the man is ready for harvesting with modern different ways and culturing of fishery to increase production.